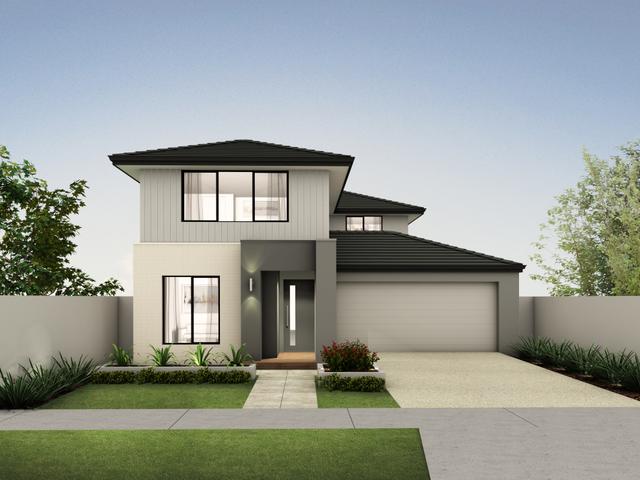 Please raise your hands if you have received the "Dear Local resident" letter in the mailbox offering you the free property appraisal on your property?
Yes, it appears we have all had one at some point in time. Today one of our staff brought in one such letter and showed it to me and asked: "Is that right, can they do that?"
What was surprising in the letter was the reference to insurance. The letter went on to note that most people are interested in the current value of their home so they can make financial decisions and …" to ensure that their home is adequately insured."
Considering that this was also a free service, I had concerns over the validity and accuracy of such a report from a real estate firm.
A sales valuation or market appraisal is quite a different assessment of a property's value, compared to an appropriate level of funds to replace an existing asset and in turn provide an appropriate level of cover for insurance purposes (including demolition, removal of debris, consultants fees, time escalations, etc.)
Some valuers do provide replacement cost valuations for insurance purposes. However, from a quantity surveyor's perspective, we believe that their methodology is not entirely the most accurate way of determining the replacement value of a property.
While valuers might provide insurance assessments under their instructions from financiers or real estate agents, this figure is often little more than them applying an estimated rate per square meter of living area amount to calculate a construction cost estimate, then adding an arbitrary premium to cover the additional costs.
The figure can be even more inaccurate if you use one of those online calculators that pop up when you google the subject. I cannot stress enough how desperately wrong these can be, as they rely on averages and estimates that can't possibly be captured via the owner's best guesses and the click of a button.
The outcome of an inaccurate insurance assessment should be obvious.
At best, you are paying additional premiums to your insurance company to cover an outrageously high amount that you'll never need to draw on.
At worst, you'll be woefully underinsured and, after disaster strikes, you'll find yourself having to cover the shortfall out of your pocket.
There is only one profession with the skillset to get this important figure correct – that's right, quantity surveyors.
It seems that it is just not quantity surveyors that believe that valuers and real estate agents are not the best placed in providing these replacement valuations.
Jemma Castle of CHOICE recently penned an article titled 'Property Valuations and price Estimates'.
Within this article, she provided opinions from Tyrone Hodge, chair of the Australian Property Institute.
"The most common method used for valuing residential properties is what's called the direct comparison approach, where the property is compared to recent sales of similar properties in the area. However, in addition to using quantitative data sources (such as sales history) a valuer will also be making qualitative judgments about the property", says Tyrone Hodge, chair of the Australian Property Institute.
"A valuer will also assess the current market and the direction they think it's heading (is it stable or in decline?), whether there is an oversupply of housing, and what interest rates are doing", says Hodge.
In addition to this, Jemma Castle also provided her opinion on the use of online calculators and their lack of accuracy.
"Price estimate sites use what are known as automated valuation models (AVMs) to determine an estimated value for the property. In our test, for example, of the six comparable sales used as a benchmark by the independent valuer, only one was the same as those used in the CoreLogic report (obtained through OpenAgent), and only two were the same as those in the APM report (obtained through ANZ). The CoreLogic and APM reports only used two common recent sales." says Castle.
When Tyrone Hodge, chair of the Australian Property Institute, was asked the same question, he noted "What a statistical model doesn't do is physically inspect the property, which makes it difficult to assess particular nuances which are likely to affect the sale price. While these models can provide a good guide for where a suburb may be heading, they won't be able to assess the "nitty-gritty" of a specific property", says Hodges.
In addition to both Castle and Hodges, Mr. Vince Mangioni, associate professor in property economics and development at the University of Technology, Sydney "agrees, saying an online estimate isn't a valuation – rather, they're price estimates and they provide indicative averages."
To ensure my opinion that online calculators used by valuers and similar providers are just not accurate, I jumped onto the Budget Direct Website. This clearly notes before clicking on the link to use one of their calculators, "When buying home insurance, it's up to you to determine how much it would cost to replace your home and contents if they were totally destroyed, for example, by fire.
These are called the 'sums insured' and are the maximum amounts we'll pay. So it's important you're comfortable the sums you nominate are enough to replace the home and contents you wish to insure, at today's prices.
Calculating these replacement costs is complex. To help make it easier, we've made available some calculators from leading estimators Cordell Information and Sum Insured.
(For a more accurate rebuilding cost estimate, we recommend you consult a professional valuer or building contractor.)
We have recently been asked to provide an insurance replacement cost valuation from a new client as they had previously engaged a valuer to complete the report.
This is one of the countries largest valuers and well respected.
However to the client's disgust, after paying for the report and receiving the valuation, within the report it notes,
"Given the nature of the buildings, we recommend a quantity surveyor be engaged to confirm the insurance reinstatement cost."
So although valuers are happening to complete these valuations and express their opinion of the replacement value, it appears that they are also disclaiming their opinion and recognising that the more appropriate profession to produce these reports is, in fact, a quantity surveyor.