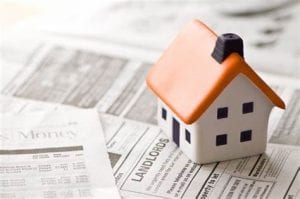 By David Johnston, Managing Director of Property Planning Australia
Trust research fellow, Henry Halloran from the University of Sydney co-authored a report outlining how real home prices rose by three times wages growth since 2000.

Why does this occur? Primarily access to finance..
Our two most loved form of investments, property and stocks have a long history of outperforming wage growth. Residential property's primary purpose however, is to provide shelter. This means it receives governmental and social support, and rightly so.
Notwithstanding this, residential property will always provide a vehicle for investment for Aussies looking to get ahead, and it will always outperform wage growth, despite the protestations of some. A critical point, often lost, is that specific property's and locations under perform wage growth, and other areas outperform. Just as all individuals wages grow at different rates. Whether you believe property values should be socially engineered or not, residential property will remain a vehicle for wealth creation for the long term, and residential property will remain a preferred investment strategy due to its relative stability, and reduced complexity when compared to stocks.
https://www.afr.com/property/residential/despite-everything-being-a-landlord-is-still-the-best-job-20200819-p55nai
National Real Estate Auction Results
Auction results are in!
And the winner is Sydney…..
- Preliminary clearance rate of 71.9%
And the loser is Melbourne…..
- Dropped to 50.3 per cent from 63.6 per cent.
No surprises there.
Sydney had 25% more auctions than the same time last year. 632 V 503. What Covid?
Melbourne, understandably, only had 223 scheduled auctions.
We suggest keeping a close eye on the disparity in movement between Melbourne values and Sydney in particular, and the rest of the country, generally. Subject to long term structural economic changes, we believe this 'gap' may just provide opportunity when the market turns. We will be watching this 'gap' closely, and analysing the underlying data and fundamentals even more closely!
Remember though, all properties were not created equally.