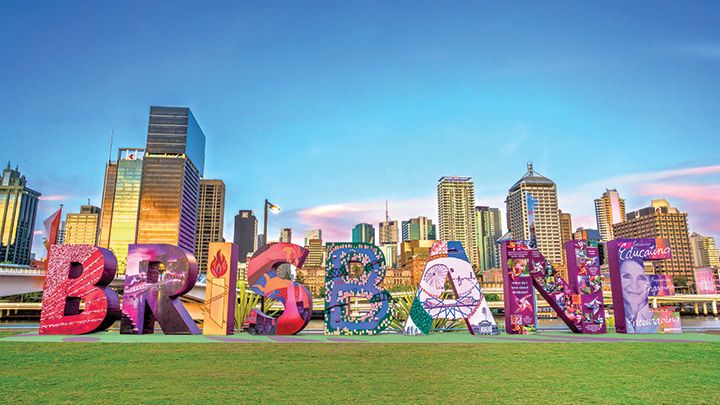 By Melinda Jennison – Managing Director of Streamline Property Buyers
Australia is not one property market. National news headlines often make predictions about property price movements. In most cases these headlines apply to the major capital city markets, and not all of the property markets around Australia.
Brisbane is a very different property market to the major capital cities of Sydney and Melbourne. Property investors appear to be drawn to Brisbane for the attractive gross rental yields, and because the Brisbane market is more affordable.
However, there are 3 important things that property investors need to be aware of BEFORE purchasing an investment property in Brisbane. Let's explore these in detail.
Brisbane Flood Risk is Real and it is Costly
The Brisbane River winds through the City with broad flood plains spanning along its riverbanks. Over many years, magnificent architectural developments have sprouted along the Brisbane River. New residential housing estates have also been built in low lying areas, previously left untouched.
Brisbane has experienced a number of significant flood events in its history. In the 1980's the construction of the Wivenhoe Dam was completed. This new Dam was prompted by the failure of the nearby Somerset Dam to cope with flood waters in 1974, when the city of Brisbane was inundated.
Many assumed that the existence of the Wivenhoe Dam made Brisbane a flood-proof city. Developers rapidly built projects along the river-front. Many prestigious homes were also built along the river-front following the completion of the Wivenhoe Dam.
Then in early 2011, the Brisbane River once again became a raging river due to relentless rain. Many looked on in disbelief and shock as the grim reality once again shredded the City causing widespread devastation and ruin.
Property Investors often underestimate the costs associated with owning a property that may have been impacted by flood waters in the past. They also often fail to understand the additional costs associated with owning a flood impacted property.
Here are some reasons why you need to complete flood checks before you buy an investment property in Brisbane:
It is easier than ever to check for flood risk on a property. Buyers and tenants all have access to this information.
Demand for flood impacted properties is lower than flood-free properties. Yes - you might be able to negotiate a better price when you buy, but the same will apply when you go to sell.
Previous Flood Damage can cause moisture readings in the frame to be elevated, increasing the risk of mould growth over time, resulting in costly repairs.
Flood is often an exclusion under landlord insurance policies. If it is included, the insurance premiums will be higher, reducing net yield.
The cost of Contents insurance for Tenants can be higher, therefore making an investment less appealing for tenants.
Brisbane is not flood-proof. If a home has previously been inundated with flood waters, it is possible that it could happen again.
For an in-depth review of previous flood events in Brisbane and for information on how you can check flood risk on any property in Brisbane, tune in to Episode 5 on the Brisbane Property Podcast which tells you everything you need to know.
Brisbane Offers Attractive Yields, but these may come at the compromise of long-term capital growth
Property investors are often attracted to the gross rental yields that Brisbane offers. Whilst the median gross rental yield for houses is 4.2%, and 5.2% for units (Corelogic – July 2020), there are many opportunities where yields can be much higher.
High yielding assets are often added to a property portfolio where other growth assets may be negatively geared. This has the effect of balancing out a portfolio. When investors focus solely on high yielding assets, the historical data for Brisbane confirms that the long term growth may be compromised.
In-house research performed by our team, based on the 10 year change in median property values for houses across Greater Brisbane (according to Corelogic data up to June 2020) confirms the following.
There is a strong negative correlation between the 10 year change in Median Values and the Gross Rental Yield based on suburb data.
What does this mean? Basically, it confirms that a high rental yield comes at the compromise of Capital Growth in Brisbane. Conversely, high capital growth comes at the compromise of high rental yield. This is what the data over the last 10 years confirms.
Of course, past performance is no guarantee of future performance. It is important to look at the supply and demand metrics that exist now and how they may influence the prospects for growth in rental income and asset value in the future.
Suburbs in Ipswich and Logan Shires offer the highest rental yields in Greater Brisbane, compared with suburbs in other Shires such as Moreton, Brisbane City and Redlands.
Our research confirms that the median gross rental yields as at June 2020 for houses in the Brisbane City Shire are 3.5%. In Moreton the median value is 4.4% and in the Ipswich and Local Shires the median value is 5.1%.
Brisbane Property Investors are urged to look at the long term trends when making investment decisions, rather than on short term fluctuations in market prices. Property is an asset class where most investors are in it for the longer term, so decisions need to reflect the position of an investor in 10 or 20 years' time.
Not all Bayside suburbs in Brisbane are Desirable
The coastline along Brisbane's eastern suburbs adjoins Moreton Bay, which is dotted with islands shielding those locations from the Pacific Ocean. This means that the mainland eastern suburbs in Brisbane do not have desirable beach front living that many coastal suburbs in Sydney and Melbourne enjoy.
This is an important consideration for property investors, because the local area's desirability needs to be considered in line with any good investment strategy.
As an example, some coastal locations are located on muddy flats. For investors who are not local to Brisbane, they may not be aware that at low tide this can mean a distinct and pungent smell. Property Investors would not be aware of this if they were located interstate, and therefore local knowledge is imperative to help investors to understand what makes an investment grade location for property investment.
These 3 things are just some of the factors that Property Investors needs to consider when looking to expand their portfolio into Brisbane. Whilst the Brisbane property market might present with challenges that are different to other property markets around Australia, there is still ample opportunity for property investors to position themselves in a quality asset in Brisbane. A thorough process of due diligence before selecting a suitable investment location and property is necessary to avoid the risks. A step by step guide of 9 Property Due Diligence Checks before you Buy will ensure you don't make a mistake.
For further information about investing in the Brisbane Property Market, contact Streamline Property Buyers – the local area specialists.